The Maryland Chapter of Concerns of Police Survivors is a statewide non-profit organization providing programs and services for the survivors of law enforcement officers killed in the line of duty in the state of Maryland according to Federal and State government criteria.
Our Mission
Rebuilding shattered lives of survivors and co-workers affected by line of duty deaths through partnerships with law enforcement and the community.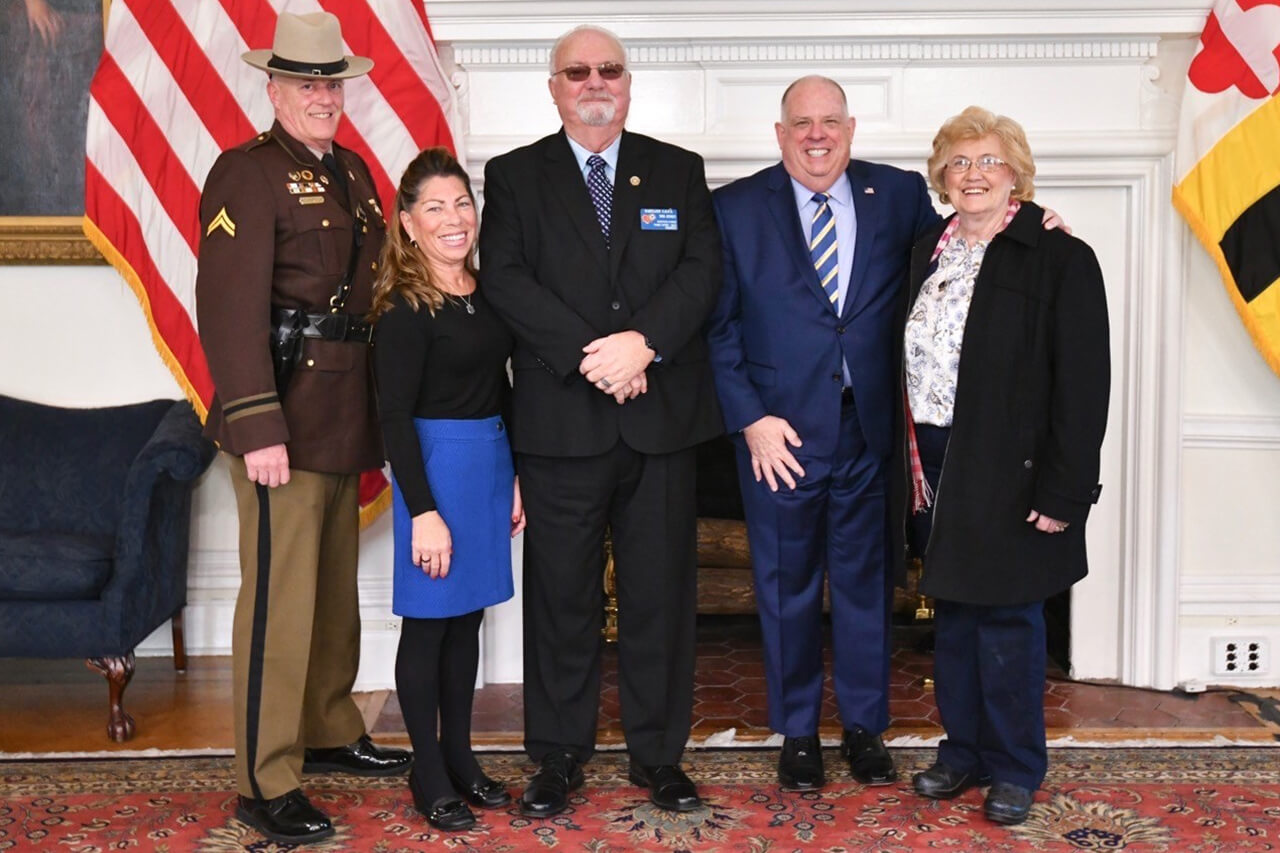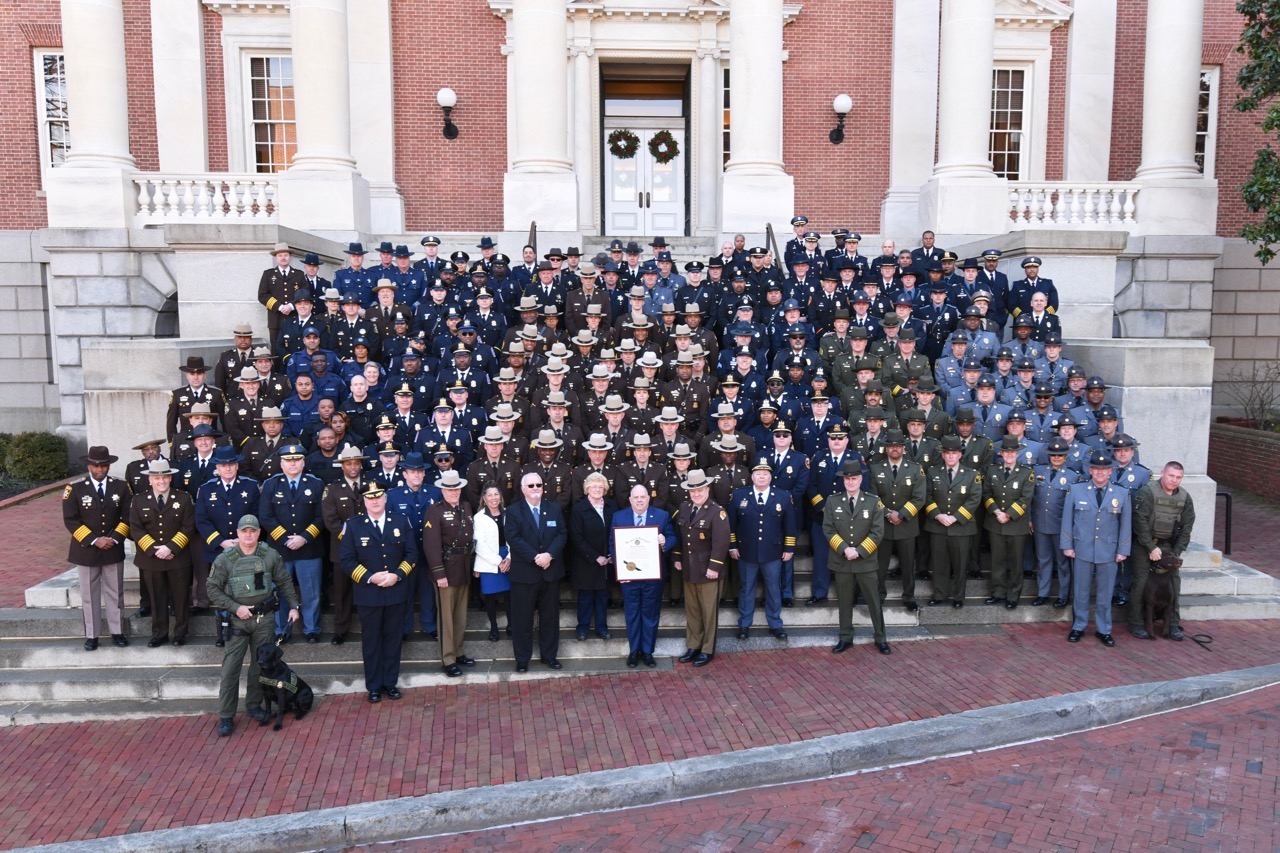 MD COPS Executive Director Sue Nickerson, MD COPS President Tom Jensen (PGPD Ret), MD COPS Liaison Officer Phil Nickerson (CPL MSP) and Susan Nickerson had the honor to be present on January 9, 2020 when MD Governor Larry Hogan signed a proclamation proclaiming January 9, 2020 Law Enforcement Appreciation Day. Great support from our Governor.

C.O.P.S encourages law enforcement personnel… Learn More