The Maryland Chapter of Concerns of Police Survivors is a statewide non-profit organization providing programs and services for the survivors of law enforcement officers killed in the line of duty in the state of Maryland according to Federal and State government criteria.
Our Mission
Rebuilding shattered lives of survivors and co-workers affected by line of duty deaths through partnerships with law enforcement and the community.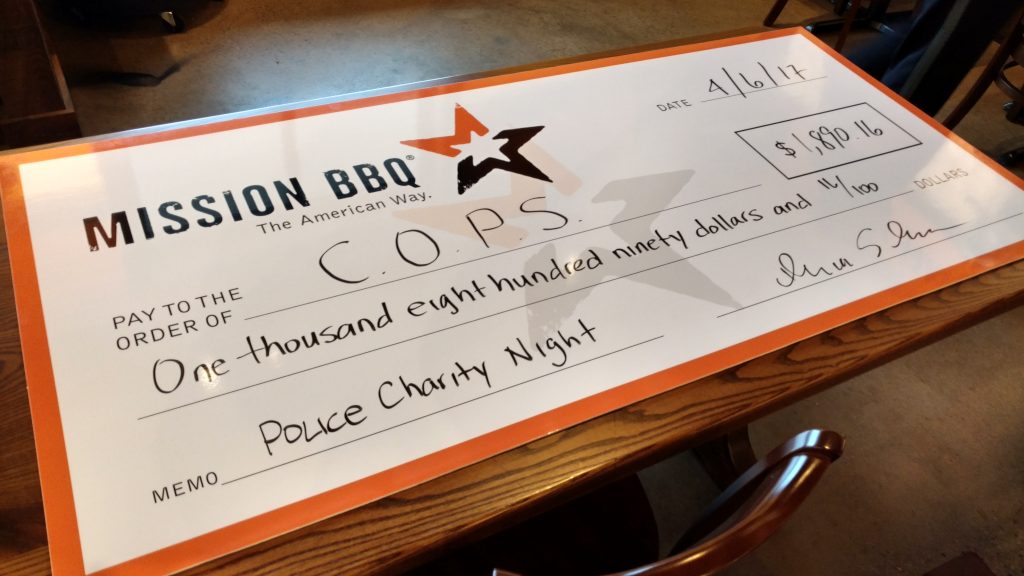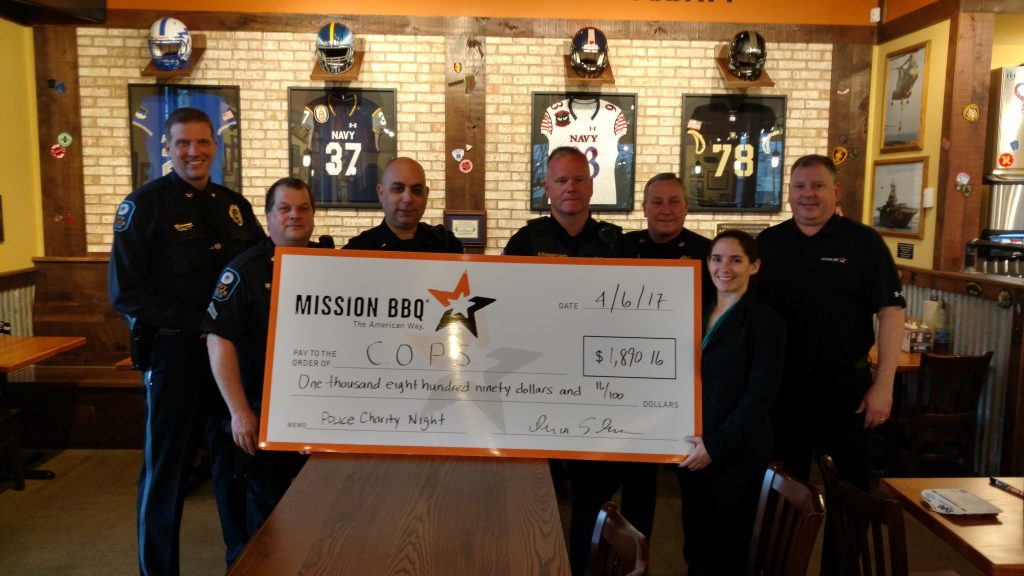 Rockville's Mission BBQ presented members of the Rockville City Police Department with a check for $1890.16 in the name of MD Concerns of Police Survivors, from a fundraiser Mission held on March 9, 2017 at their Wintergreen Shopping Center. Rockville City Police graciously donated the entire amount to MD Concerns of Police Survivors. We thank Mission BBQ and Rockville City Police Department for their generous donation.

C.O.P.S encourages law enforcement personnel… Learn More